Klein, Thorpe and Jenkins, Ltd.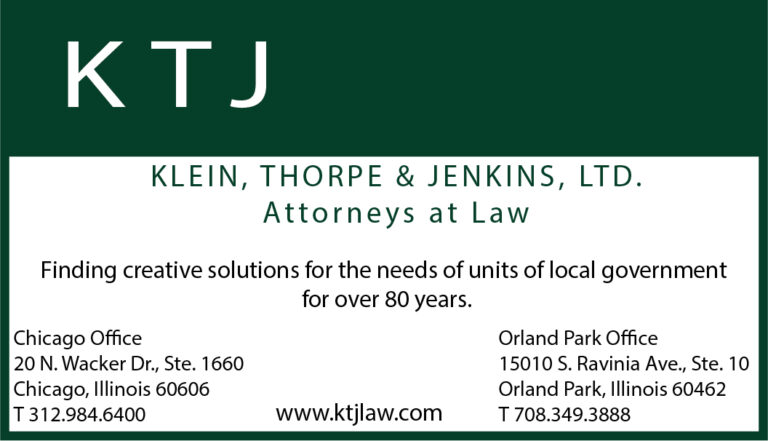 Serving Local Governments Since 1935
Klein, Thorpe and Jenkins, Ltd. has provided legal services to Illinois municipalities, schools, local libraries, library districts, fire protection districts, park districts, special districts, and various other types of Illinois local government entities for over eighty (80) years. Our experience and service to local government entities have allowed us to establish a reputation as a trusted leader in local government law. Our firm currently employs thirty (30) attorneys.
Contact Information:
Thomas P. Bayer
20 North Wacker Dr., Suite 1660
Chicago, IL   60606
Phone:  312-984-6400
Email:  tpbayer@ktjlaw.com
Website:  www.ktjlaw.com