"It Would Have Been Normal, Normally"
TENTATIVE SCHEDULE
Wednesday, February 3
11:15 – 12:30 p.m.      Welcome/Introductions/Opening Keynote "Belonging: The Extraordinary Factor of Organizations with Humanity and Heart"
12:45 – 1:45 p.m.        How Can We Help Main Street?
2:00 – 2:45 p.m.         Ethics in Illinois:  Don't be Another Punch Line
3:00 – 3:45 p.m.         Critical Communication Tactics for Any Municipality
Thursday,  February 4
Noon – 12:45 p.m.      IML Legislative Update by Brad Cole
1:00 – 1:45 p.m.          Belonging:  A deeper dive Q & A
2:00 – 3:00 p.m.         Coping and Thriving in the Age of COVID:  An Emotionally Intelligent Approach
Session Information:
Wednesday, February 3, 2021
11:15 – 12:30 p.m.
Welcome/Introductions/Opening Keynote
Belonging: The Extraordinary Factor of Organizations with Humanity and Heart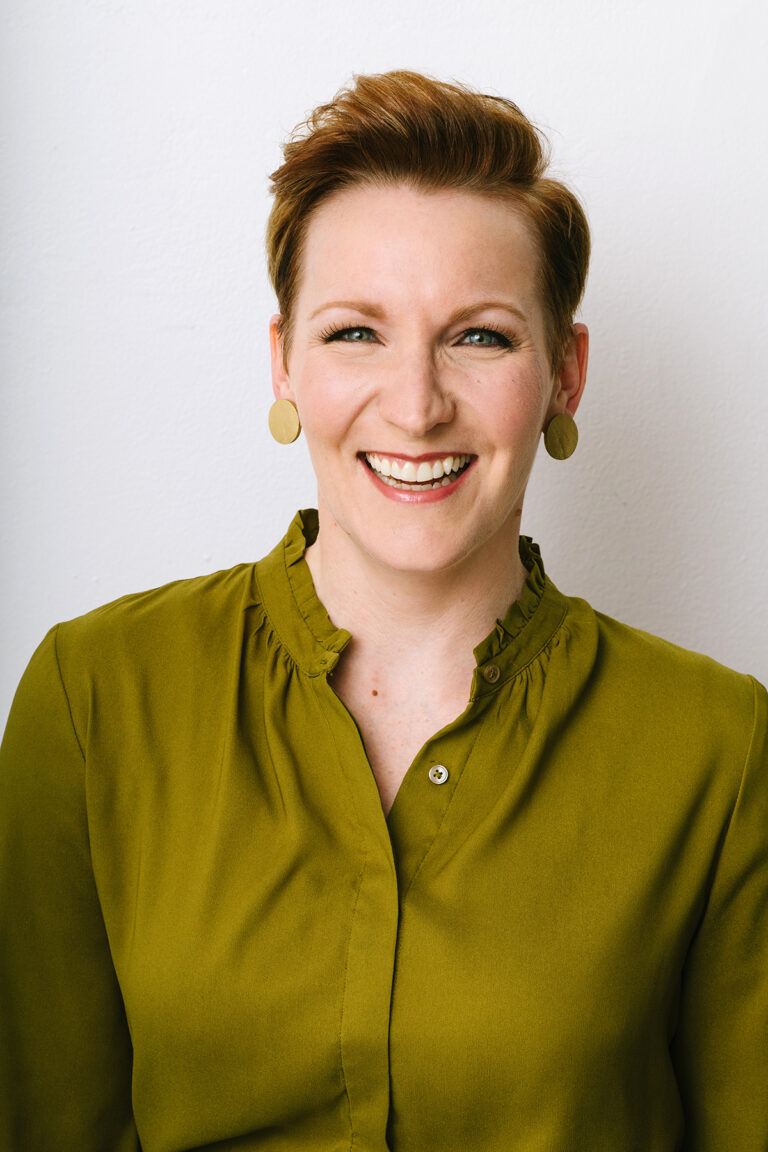 The results are in – studies show decreasing connection in the workplace, increasing loneliness, and top talent willing to leave when they don't feel supported. The resources we are spending on Diversity and Inclusion or employee engagement aren't leading to the outcomes we need.
We are in a crisis of connection and belonging, and as leaders we have a unique opportunity, and responsibility, to create workplaces that enhance our lives. By viewing our organizations through the lens of belonging we can begin to be the leaders our teams need, creating workplaces that welcome people to be safe, whole, and appreciated.
In this transformative keynote experience, leadership expert and former HR executive Katie Rasoul will go deep on what belonging looks like at work. You'll leave with a new lens on the world – something that you can't "unsee," and the inspiration to be the leader we have been waiting for.
Learning Objectives:
Understand what belonging looks and feels like, and how to create it
Know in your bones what it means to feel safe, whole, and appreciated
Leave with a new lens on leading for belonging
 Addresses ICMA Practice Area(s): 3(Equity and Inclusion); 4 (Staff Effectiveness); 5 (Personal Resiliency and Development); 13 (Human Resources Management and Workforce Engagement)
 
12:45 – 1:45 p.m.


What Can We Do Immediately to Help Main Street?
Prior to COVID-19, modern era municipal governments held various training exercises and planned for natural disasters, major crimes, recessions, and even acts of terrorism. But few if any had a playbook to handle an invisible enemy: a prolonged pandemic. In a pre-COVID world, municipalities were working through various challenges to maintain vibrancy and prosperity for their businesses and restaurants on Main Street given the advancement of the virtual marketplace and 3rd party food delivery services. COVID only made things exponentially more complicated. Municipal leaders are being asked to do more with less to support the business needs of their community. To help understand where municipal efforts should be focused in today's business environment, a panel of industry and municipal leaders and experts will provide insight into what municipalities need to be doing right now and planning for in the future to support Main Street retailers and restaurants in light of the financial and operating challenges created by COVID-19.
Learning objectives:
Learn what steps affected businesses have been taking to get the State their community leaders engaged in how mitigation rules are affecting them.
Understanding ways public and private sector organizations can partner to create business assistance programs.
Assisting staff with ideas to create programs to assist businesses during the pandemic
Speakers: 
Danny D. Langloss, Jr., City Manager, Dixon
Callie McFarland, Director of Community Development, Monticello
Todd Maisch, President & CEO, Illinois Chamber of Commerce
Tanya Triche Dawood, Vice-President and General Counsel, Illinois Retail Merchants Association
Matt Quinn, Assistant Director of Government Relations & Communications, Illinois Restaurant Association
Addresses ICMA Practice Areas: 6 (Strategic Leadership); 10 (Service Delivery)
2:00 – 2:45 p.m. 
Ethics in Illinois:  Don't be Another Punch Line
This session will provide a primer/refresher on the most commonly applied ethics laws in Illinois, using case studies and hypotheticals, to help both novice and veterans stay clear of missteps that can stain your reputation.
Learning Objectives:
Understand who a prohibited source is and how to dispose of an illegal gift to avoid liability under the Gift Ban Act.
Understand what a prohibited political activity is and what to do when an elected official asks you to perform political activities.
Identify the types of policies and procedures your agency can adopt to ensure an ethical culture.
Speakers:
Adam Simon, Partner, Ancel Glink, PC
John Doria, Director of Government Affairs, Christopher B. Burke Engineering
Mark Franz, Village Manager, Glen Ellyn
Addresses ICMA Practice Area:  1 (Personal and Professional Integrity)
3:00 – 3:45 p.m.


Critical Communication Tactics for any Municipality
Communication strategist Lissa Druss will lead a conversation in what municipalities need to know when it comes to communicating with their communities.
The methods many use to communicate, as well as their traditional tactics, are outdated. Our communities are sophisticated, in real-time, and social media savvy. In addition, events unfolding in cities across our country have a direct impact on our local communities—and how they decide to make their voices heard. Lissa will give insight and examples on how her firm works with municipal leadership to have impactful communication strategies, sharing the very up-close and personal reflections on how the Village of Willowbrook managed communications during the Sterigenics crisis.
Learning Outcomes
Have a better understanding of how to use social media and traditional media to enhance a municipal communication program
Identify ways to plan for a news making event, raise awareness, and control the message
Understand critical response time and how to manage it
Speakers:
Lissa Druss, President, Strategia
Kevin Barr, Village Manager, Clarendon Hills
Kathleen Gargano, Village Manager, Hinsdale
Ingrid Velkme, Village Manager, Western Springs
 Addresses ICMA Practice Areas:2 (Community Engagement); 8 (Policy Facilitation and Implementation); 9 (Community and Resident Service);14 (Communication and Information Sharing)
Thursday, February 4, 2021
Noon – 12:45 p.m.


IML Legislative Update

by Brad Cole, Executive Director, Illinois Municipal League
1:00 – 1:50 p.m.
Belonging: A Deeper Dive
Keynote, Katie Rasoul, will join the ILCMA Diversity, Equity, and Inclusion Task Force in a lively exchange about DEI efforts within ILCMA and your organizations.  How does Belonging fit into our strategies?  What do we need to do to further this mission?  How can we make our organizations and leaders more inclusive?  What is preventing us from creating a culture of Belonging?  And so much more!  What questions do you have, or insight do you want to share?
Addresses ICMA practice Areas: 3(Equity and Inclusion); 4 (Staff Effectiveness); 13 (Human Resources Management and Workforce Engagement)
2:00 – 3:00 p.m.


Coping and Thriving in the Age of COVID:  An Emotionally Intelligent Approach
COVID has forced all managers to plan and adjust in unprecedented ways. The pandemic has created an environment where the stresses are often unique, difficult and chronic. Understanding the impact of COVID on our EQ and work performance will allow us to plan and program better.
This informative and entertaining presentation will address the effects of COVID and make recommendations for coping and maximizing success in response to this challenging set of circumstances.
Learning Objectives:
Assist managers in recognizing addressing stress in employees
Understand the impact of COVID on work performance
Provide strategies for organizational success through and after the pandemic
Speaker:
Ed Dunkelblau, Ph.D.
Addresses ICMA Practice Area 5 (Personal Resiliency and Development)
The Annual ILCMA 5K Run/Walk will be virtual this year.  Participants can run/walk at their convenience from February 1, 2021 through February 6, 2021 and email their name, time and distance to citymgr@cityoffreeport.org by February 8, 2021.
Registration – $50 for 1; $90 for 2 people; and $120 for 3 or more
SAVE THE DATE for the ILCMA SUMMER CONFERENCE
Sept. 8 – 10
Eagle Ridge Inn and Resort
If you are registering more that one person choose EITHER "A registration for 3 or more" OR "A registration for 2" and enter the additional registrants name, title, and email address in the "Special notes" field on the next page.
ILCMA Winter Virtual Conference 2021


February 3, 2021 - February 4, 2021




11:00 am - 3:00 pm
We're sorry, but all tickets sales have ended because the event is expired.