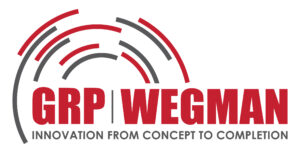 For more than 68 years, GRP|WEGMAN has built our business with a combination of hard work, innovation, know-how, and a daily commitment to delivering value to clients throughout Illinois and Missouri. We are a licensed Engineering Firm and have earned our reputation for quality, safety, and outstanding customer service in the areas of performance contracting, commercial HVACR, design/build, electrical, sheet metal, construction, facilities management, and emergency service. By offering single-source accountability, we deliver on time and on budget—a key reason why clients who come to GRP|WEGMAN, stay with GRP|WEGMAN.
Our performance contracting team specializes in design-build, state of the art energy efficient renovations for any type of government, K-12 and postsecondary school buildings. These scopes can range from roofs, windows, HVAC systems, lighting, building envelope and other specialized systems, most of which we can self-perform—driving down the cost of the project. By understanding our client's needs, vision, challenges, and facility requirements, we help maximize energy, operational, and capital cost avoidance dollars.
Our HVACR solutions, service, and electrical teams specialize in heavy and light commercial work, installing and maintaining systems in a variety of building types. From concept to completion to retrofitting an existing system, our design-build solutions save our clients' money. We provide preventative maintenance for industrial and commercial buildings, keeping them operating at top capacity.
Contact Information:
Erik Merker
emerker@grpwegman.com
Fred Weber
fweber@grpwegman.com
1 Mechanical Dr.
Bethalto, IL  62010
618-258-9090