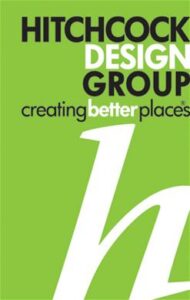 Since we first opened our doors in 1980, Hitchcock Design Group has been committed to Creating Better Places to live, work, play, heal and learn. From our offices in Naperville and Chicago, Illinois, our planners and landscape architects, many of whom are LEED accredited, have produced an extensive portfolio of award-winning projects throughout the region. We employ a sustainable approach to our work by creating places that are attractive, functional, maintainable and environmentally sound as well as cost effective. Our goal is to improve the value of our clients' land resources in a way that advances their missions and improves their communities. We are proud of the long-term relationships we have developed with our clients through creative and responsive advocacy.
Services
Resource Analysis
Master Planning
Site Planning and Design
Site Construction Design and Documentation
Construction Administration
Resources
Our staff has diverse experience in research, planning, design, project management, construction technology and communications. Our technical resources include the latest in design software and industry-specific design standards, as well as a full complement of full-color reproduction hardware and software. We dedicate significant time to specialized in-house and outside professional education.
By collaborating with other experienced professionals, we offer a full range of large-scale, multidisciplinary project capabilities, while maintaining the focused, personalized attention of a smaller firm.
Experience
Hitchcock Design Group has become one of Illinois' largest planning and landscape architecture firms, providing clients with a level of creative and logistical expertise that other Midwestern firms cannot equal. We have the capacity to tackle tough assignments with tight timeframes and our studios are structured to align with our expertise in specific markets – Real Estate Development, Urban, Recreation, Healthcare, Lifecare and Education.
Contact Information:
Tim King, ASLA
Hitchcock Design Group
221 West Jefferson Avenue
Naperville, IL   60540
Phone: 630-961-1787
Email: tking@hitchcockdesigngroup.com
Website: www.hitchcockdesigngroup.com